The Free Appointment Scheduling App for iPhone
If you are looking for a free and easy way to schedule appointments with your clients using your iPhone, you should check out Myslots Scheduling App. Myslots is a powerful and versatile app that lets you create a personalized booking page, share it with your clients, and accept online payments.
You can also manage your calendar, send reminders, and generate reports from your iPhone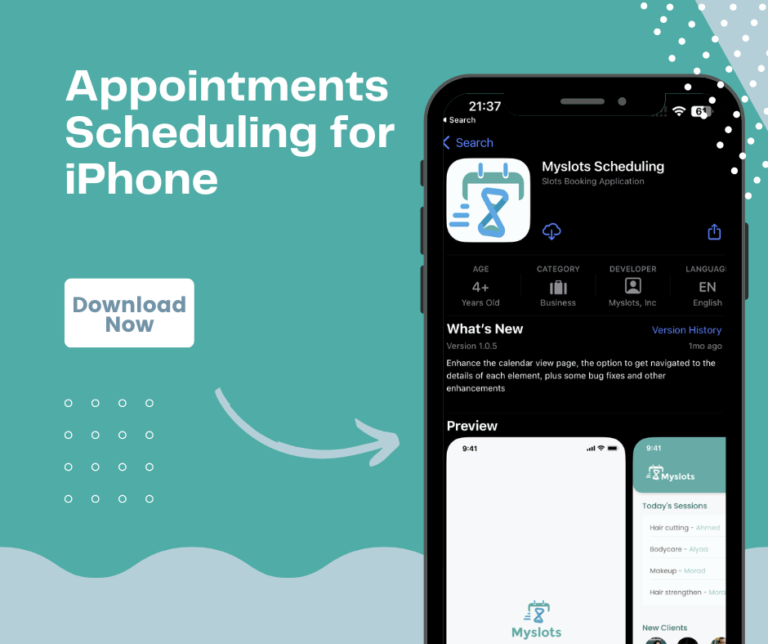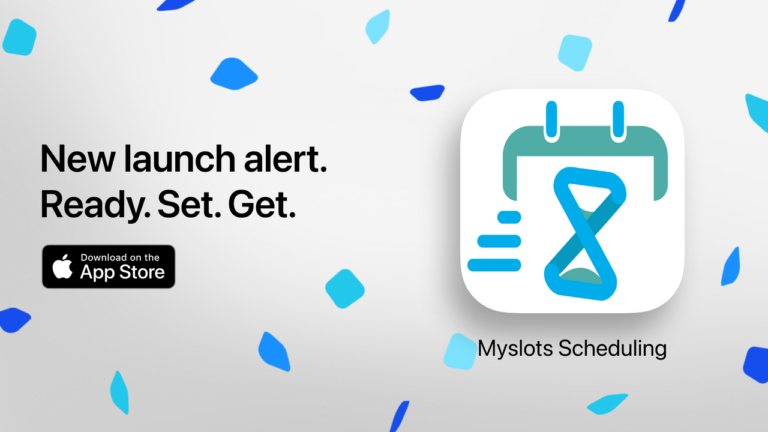 The Advantage of iPhone Booking App
Arranging meetings can be a challenge. You have to communicate with your clients to find a time that suits both of you. This can be tedious and annoying.
Myslots makes arranging meetings easy. With Myslots, you can see your availability in real-time and share it with your clients. Your clients can then pick a time that works for them, and the meeting is automatically added to your calendar. Say hello to the convenience of arranging meetings!
Appointment and Calendar Functions for iPhone
Interact with your clients and run your business anytime and anywhere using your iPhone
Customized Booking Page
You can personalize your booking page with your own style and logo
Alerts and Reminders
Help you stay on top of your meetings, and notify your clients about their bookings
Appointment Online Payments
Accept payments through the app, making it convenient for your clients to pay for their appointments
Reports and Graphs
Generate reports and graphs to help you evaluate your business and make smart decisions
Business Owners Adore Our App
Every business owner for a service based business who have tried Myslots Scheduling App, instantly adore it and keep using it every hour of the day, it makes their live more easy. Thanks to the automation for the meeting scheduling and online booking engine.
You could check our clients feedback on the top websites for reviews: